Kochblume - Colorful friends in the kitchen
---
KOCHBLUME presents you with great innovations for the household and high-quality goods at absolutely fair prices. From the ingenious overcooking protection, the Stretchii silicone closure to the roast lid with patented automatic valve! All items from Kochblume are dishwasher-safe and temperature-resistant up to 230 °C. They are available in different sizes and colors. Discover the extensive range in the shop!


Kochblume - protection against overcooking
The cooking flower (known from TV) is the ingenious protection against boiling over. You just have to put it on the pot before cooking - done. When boiling over, the cooking flower opens its inner petals and catches the water/liquid that boils over.

The cooking flower can also be used to cook vegetables or as a cover in the microwave or oven.


Temperature-resistant up to 230°C (briefly even up to 300°C)
Dishwasher safe
read more
Brevity is the soul of wit
The handy spice mills from Kochblume have a high-quality ceramic grinder with five grinding settings and an ergonomic handle.
Grinding is done by simply levering the handle. The rotating mechanism of conventional mills has long since had its day in those from Kochblume.
The small filling flap on the side of the spice grinder makes it easy to fill the grinder. Thanks to the removable silicone foot, the grinder has a stable hold after use and at the same time a closure that keeps the aroma of the spices in the grinder and catches spice residues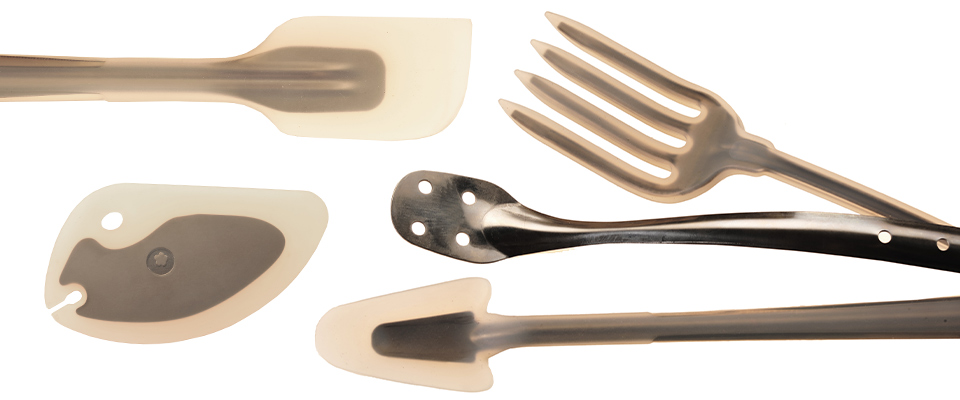 Soft shell - hard core!
The excellent stability and durability of the KOCHBLUME® products - such as spoons, spatulas, spatulas and trowels - is guaranteed by inserting stainless steel bodies.
The result can be felt. Perfect handling combined with high flexibility is achieved. Careful processing and the best choice of materials ensure satisfied customers.
100% food grade silicone
Temperature resistant -40°C to 260°C
BPA free
Easy to clean by hand or in the dishwasher
Sturdy and durable